BIG SIGNAL 1BS-5B-ANTENNA BI-DIRECTIONAL QUAD 5 BANDE 10/12/15/17/20 MT
Codice Prodotto: BIG1BS-5B
Disponibilità: DEPOSITO LOGISTICO - CONSEGNA 7 GIORNI
BIG SIGNAL 1BS-5B
Antenna Bi-Directional 5 Bands Quad 5 bands 10 / 12 / 15 / 17 / 20 m
Are you looking for a high performance bi-directional antenna? Discover the BIG SIGNAL 1BS-5B, this single element Quad design covers up to 5 bands in HF from 10 to 20 meters. An incredible high-performance bi-directional antenna option to get started on the DX in HF without the need for a complex setup or a large investment. The best market option in terms of performance / price!
Why choose the 1BS-5B antenna versus a Yagi or Dipole antenna?
· 5 bands of full wavelength, reaching maximum efficiency in TX / RX.
· Very low noise because its a closed antenna, which allows it to improve the reception of weak DX signals masked by the QRM.
· Very low radiation angle even at low height, essential for working DX.
· Reduced turning radius, ideal for limited spaces.
· Comparable performance with a full-size 2 element Yagi.
· Heavy-Duty construction for extreme durability.
In times when unfortunately the noise in the cities is increasingly high, a closed antenna and horizontal polarization is the definitive solution to improve the reception of weak DX signals masked by the QRM.
¡BIG SIGNAL - Make the difference!
· Bands: 10 / 12 / 15 / 17 / 20 m.
· Active elements: 1 per band.
· Gain: 3,2 dBi (Free Space).
· Polarization: Horizontal.
· Power rating: 2.000 W. PEP
· Turning radius: 2,55 m. / 8,366 ft
· Total height: 5,35 m. / 17,552 ft
· Total wide: 5,10 m. / 16,732 ft
· Weight: 9 Kg. / 19,84 lb
· Wind survival: > 200 Km/h.
---
Construction:
· Boom to mast: 300 x 150 x 8 mm.
· Boom: 50 x 2 mm. / 2,00 in
· Spiders: Angled design of 30 x 5 mm and stabilizing element to the boom of 4 mm.
· Hardware: Stainless Steel, W4 grade.
· Spreaders Arms: Fiberglass especially molded and designed to our needs, half-round for a perfect adaptation to the surface of our crossbar, reinforced fiber cloth and protective layer for the sun.
· Cable: BIG SIGNAL Wire. Special cable of 14 AWG (2,08 mm) with polyethylene (PE) cover for excellent weather protection.
· Feeding: High Quality current balun.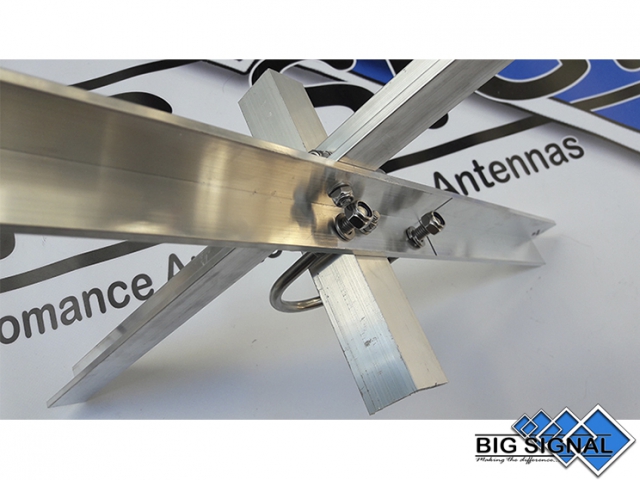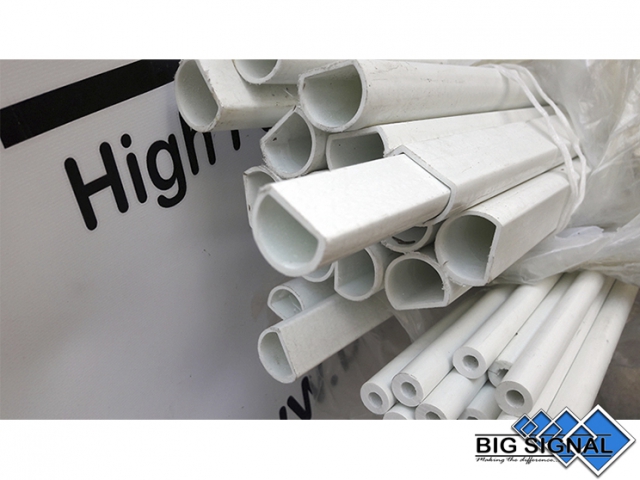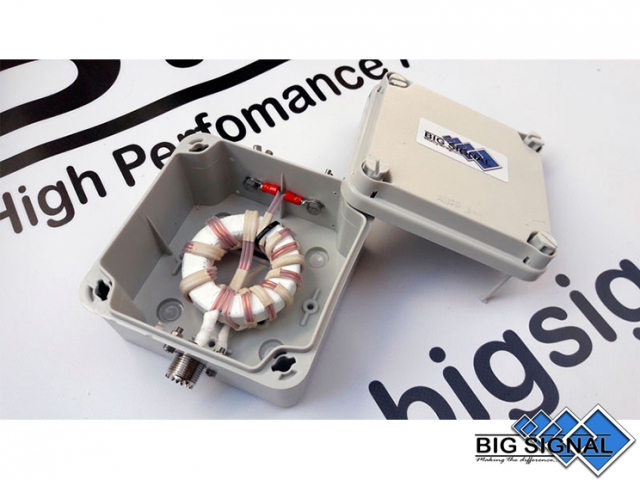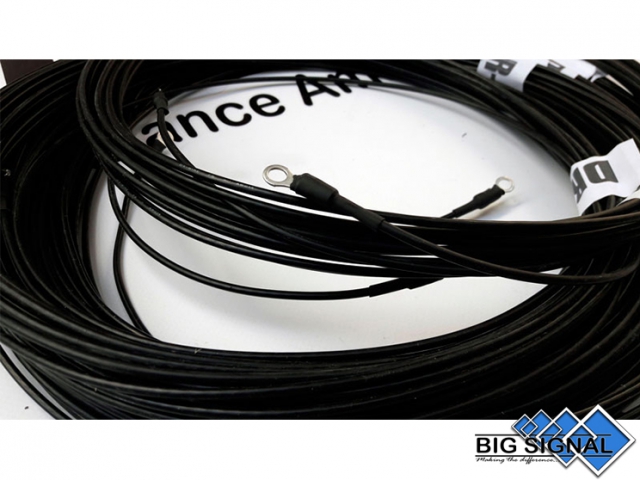 Scrivi una recensione
Nota: Il codice HTML non è tradotto!
Punteggio: Negativo Positivo
Inserisci il codice nel box di seguito: