BIG SIGNAL 2BS-3B-ANTENNA DIRETTIVA 10/15/20 MT 2 ELEMENTI
Codice Prodotto: BIG2BS-3B
Disponibilità: In Arrivo
BIG SIGNAL 2BS-3B
Antenna Directional 3 Bands 2 element 20/15/10 m
In BIG SIGNAL we have the famous multi-band Cubical Quad antenna with 2 elements and 3 bands. ¡The real queen of the DX!
But this is a model that currently breaks all the schemes in this type of antennas, from the optimization of electrical design with state-of-the-art software to the mechanical part, innovating and using the latest advances in materials guaranteeing extreme durability.

Why choose the 2BS-3B antenna versus a multiband Yagi antenna?

· 3 bands of full wavelength, reaching maximum efficiency in TX / RX.
· Very low noise because it's a closed antenna, which will allow you to attenuate the QRM and improve the reception of weak signals in DX.
· Very low radiation angle even installed at low height, essential for the DX.
· Extraordinary lateral rejection and front / back, providing high directivity and reducing noise in the rejection directions.
· Comparable performance as multiband Yagis of 3-4 el. full-size. Much bigger.
· Just over 4 meters of turning radius, ideal for installations with limited space.
· Super heavy-duty construction for extreme durability, forget about maintenance.
· Super light weight compared to aluminum Yagis with similar characteristics.

The best directional antenna option for the DX in urban environments, in times when noise in cities is increasingly high, a closed antenna is the definitive solution to improve the reception of weak signals in DX.
BIG SIGNAL - Make the difference
Specifications:
· Bands: 10 / 15 / 20 m.
· Active elements: 2 per band.
· Gain: 7,5 / 7,7 / 7,20 / 7,5 dBi.
· F/B: 12,2 / 15,2 / 18,02 dB.
· Polarization: Horizontal.
· SWR: Bellow 1,5:1 on all bands.
· Impedance: 50 Ohm.
· Power rating: 2.000 W.
· Boom length: 2,90 m. / 9,32 ft
· Turning radius: 4,03 m. / 13,22 ft
· Total height: 5,25 m. / 17,22 ft
· Weight: 15 Kg. / 33,069 lb
· Wind survival: > 160 Km/h. / 100 mph
---
Construction details:
· Boom to Mast: 250 x 150 x 8 mm
· Boom size: 50 x 2 mm / 2,00 in
· Spiders: Angled design of 30 x 5 mm and stabilizing element to the boom of 4 mm.
· Hardware: Stainless Steel, W4 grade.
· Spreaders Arms: Fiberglass especially molded and designed to our needs, half-round for a perfect adaptation to the surface of our crossbar, reinforced fiber cloth and protective layer for the sun.
· Cable: BIG SIGNAL - Wire. Special copper cable with polyethylene (PE) sheath for excellent weather protection and mechanical resistance.
· Feeding: Optional: (Single feed line) or (3 separated feeds). Choice in complements.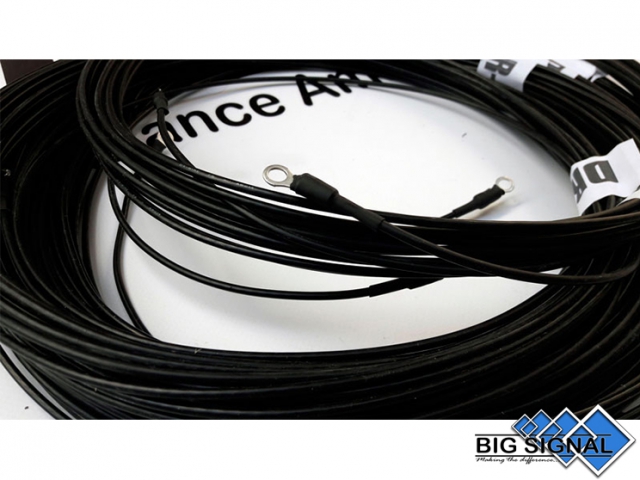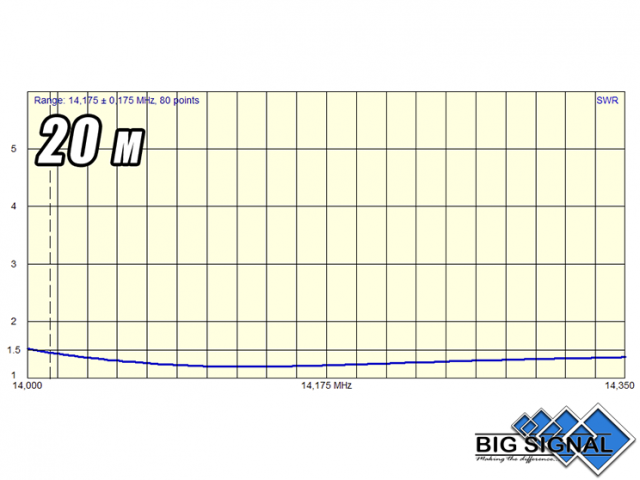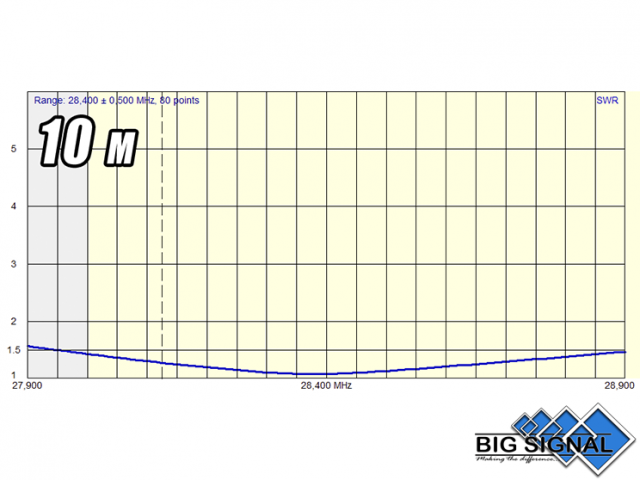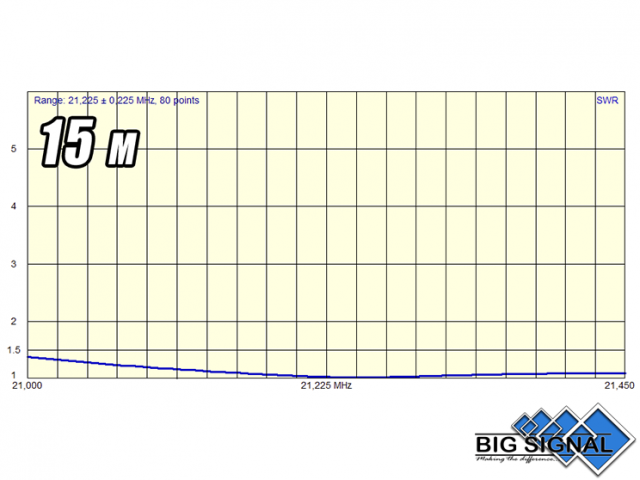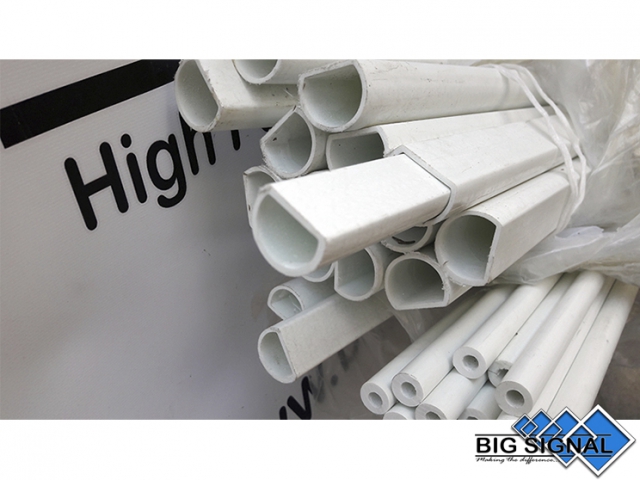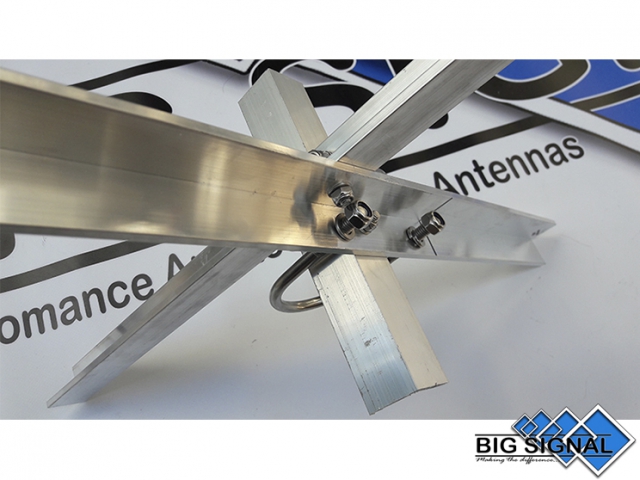 Scrivi una recensione
Nota: Il codice HTML non è tradotto!
Punteggio: Negativo Positivo
Inserisci il codice nel box di seguito: